0 Michael Jackson Reschedules London O2 Dates
by

Kingsley H. Smith

06/18/2009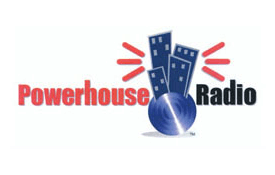 An amusing release appears on Michael Jackson's official website. I don't believe the explanation his spin doctors have dreamed up regarding concert schedule changes, and you probably won't either.
Several of his July, 2009 O2 London shows have been moved into March, 2010.
Too bad for any jet setters who planned to fly into the U.K. for some of these selected 2009 dates. Place your bets now on how many more "creative" moves will take place through the rest of the posted concert schedule.
The Michael Jackson performance series was originally announced on March 5, 2009. Four months seems long enough to plan this comeback production.
Do you believe this explanation?
"Due to the sheer magnitude of the "This Is It" concerts at The O2 arena promoters and producers AEG Live and Kenny Ortega, Michael's directorial partner and creative collaborator have elected to move back a few of the opening shows in order to meet the challenges presented by such a massive and technically complex show."
"Organizers are determined that all Michael's legions of fans attending the opening nights get to experience the same high quality staging that is planned for all of the spectacular shows."
"In order to deliver a phenomenal and unprecedented show - the first show on the 8th July will take place on 13th July 2009."
"The subsequent shows on 10th July will be moved to 1st March 2010, 12th July will be moved to 3rd March 2010, and the show on the 14th July will be moved to 6th March 2010."
"Randy Phillips, President and CEO, AEG Live added, "Kenny and Michael are, at the same time, both creative pioneers and perfectionists."
"This show has grown in size and scope, thereby, necessitating more lead time for manufacture of the set, programming the content for the massive video elements, and, most importantly, more time for full production and dress rehearsals in the worlds busiest arena, The O2."
"As much as we agonized over this change in the original schedule, we are sure the fans will understand when they experience the level of entertainment Michael Jackson intends to deliver while also ensuring the safety of the musicians, cast and crew and the crisp execution of the production."
"It is AEG Lives sincere hope that those lucky enough to have purchased tickets will have enough time to change their personal schedules and travel plans if they are coming from outside of London."
"We do not want anyone to miss this once-in-a-lifetime experience."
"Michael, who is directly involved with all aspects of the styling/choreography/band selection and rehearsals, is working around the clock to ensure this is the show to end all shows!"
"Kenny Ortega, Michael's directorial partner and creative collaborator said, ?After directing the Dangerous and HIStory tours, I know what the fans expect and myself and the team want to deliver a flawless production."
"We apologize to all disappointed Michael Jackson fans and remain extremely dedicated and focused on creating an exceptional live music experience."
"AEG Live stressed that anybody who cannot make the rescheduled dates for any reason will get a full refund of the ticket and booking fee. Fans can log on www.MichaelJacksonLive.com for further information and call the 24hr hotline or email."
The Schedule:
Jul 8, 2009 London United Kingdom O2 Arena Rescheduled to Jul 13, 2009
Jul 10, 2009 London United Kingdom O2 Arena Rescheduled to Mar 1, 2010
Jul 12, 2009 London United Kingdom O2 Arena Rescheduled to Mar 3, 2010
Jul 13, 2009 London United Kingdom O2 Arena
Jul 14, 2009 London United Kingdom O2 Arena Rescheduled to Mar 6, 2010
Jul 16, 2009 London United Kingdom O2 Arena
Jul 18, 2009 London United Kingdom O2 Arena
Jul 22, 2009 London United Kingdom O2 Arena
Jul 24, 2009 London United Kingdom O2 Arena
Jul 26, 2009 London United Kingdom O2 Arena
Jul 28, 2009 London United Kingdom O2 Arena
Jul 30, 2009 London United Kingdom O2 Arena
Aug 1, 2009 London United Kingdom O2 Arena
Aug 3, 2009 London United Kingdom O2 Arena
Aug 10, 2009 London United Kingdom O2 Arena
Aug 12, 2009 London United Kingdom O2 Arena
Aug 17, 2009 London United Kingdom O2 Arena
Aug 19, 2009 London United Kingdom O2 Arena
Aug 24, 2009 London United Kingdom O2 Arena
Aug 26, 2009 London United Kingdom O2 Arena
Aug 28, 2009 London United Kingdom O2 Arena
Aug 30, 2009 London United Kingdom O2 Arena
Sep 1, 2009 London United Kingdom O2 Arena
Sep 3, 2009 London United Kingdom O2 Arena
Sep 6, 2009 London United Kingdom O2 Arena
Sep 8, 2009 London United Kingdom O2 Arena
Sep 10, 2009 London United Kingdom O2 Arena
Sep 21, 2009 London United Kingdom O2 Arena
Sep 23, 2009 London United Kingdom O2 Arena
Sep 27, 2009 London United Kingdom O2 Arena
Sep 29, 2009 London United Kingdom O2 Arena
Jan 7, 2010 London United Kingdom O2 Arena
Jan 9, 2010 London United Kingdom O2 Arena
Jan 12, 2010 London United Kingdom O2 Arena
Jan 14, 2010 London United Kingdom O2 Arena
Jan 16, 2010 London United Kingdom O2 Arena
Jan 18, 2010 London United Kingdom O2 Arena
Jan 23, 2010 London United Kingdom O2 Arena
Jan 25, 2010 London United Kingdom O2 Arena
Jan 27, 2010 London United Kingdom O2 Arena
Jan 29, 2010 London United Kingdom O2 Arena
Feb 1, 2010 London United Kingdom O2 Arena
Feb 3, 2010 London United Kingdom O2 Arena
Feb 8, 2010 London United Kingdom O2 Arena
Feb 10, 2010 London United Kingdom O2 Arena
Feb 12, 2010 London United Kingdom O2 Arena
Feb 16, 2010 London United Kingdom O2 Arena
Feb 18, 2010 London United Kingdom O2 Arena
Feb 20, 2010 London United Kingdom O2 Arena
Feb 22, 2010 London United Kingdom O2 Arena
Feb 24, 2010 London United Kingdom O2 Arena
Mar 1, 2010 London United Kingdom O2 Arena *Rescheduled From Jul 10, 2009
Mar 3, 2010 London United Kingdom O2 Arena *Rescheduled From Jul 12, 2009
Mar 6, 2010 London United Kingdom O2 Arena *Rescheduled From Jul 14, 2009