0 The Gap Band Keep the Party Train on Track
by

Kingsley H. Smith

06/16/2009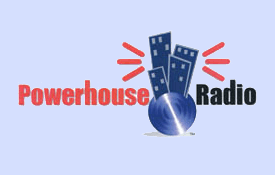 The legendary Gap Band of brothers honed the art of funk to a science with a truly unique approach to their groove grinding R&B.
These photos are from Gap Band VI.
Let's reveal much more about this trio who hail from the USA heartland by spotlighting some highlights from The Gap Band's official biography...
"One of the most influential groups in the history of classic soul, Charlie and his brothers, Ronnie and Robert Wilson, made themselves famous with their non-stop humorous funk grooves.
The sons of a Pentecostal minister, the Wilson brothers started performing in 1967 when they formed a group along with Tuck Andress of Tuck and Patti Fame.
The GAP Band, named after the black business hub of their native Tulsa, Oklahoma (Greenwood, Archer, Pine Streets), became the band of choice for visiting musicians.
"We used to be called the Greenwood Archer Pine Street Band," Charlie explains, "but that was a bit too much to put on posters, so we abbreviated it to G.A.P. Band.
Then once, through a typographical error, the periods disappeared and out popped the GAP Band."
During the band's early career they opened for major hit bands like The Rolling Stones, and supported J.J. Cale, Willie Nelson, D.J. Rogers, and Leon Russell.
In the 80's, Charlie toured with Annie Lennox and the Eurythmics. The GAP Band has always been a touring powerhouse, known for their high energy, groove thumpin, party-like set.
Throughout their career they have performed with an eclectic set of artists including Frankie Beverly and Maze, The Isley Brothers, R. Kelly, Mary J. Blige, L.L. Cool J, Destiny's Child, Ashanti, Ja Rule, and Dru Hill.
From the late 70's to early 80's the band dominated the R&B charts with their hard driving funk grooves. Four of the band's nine albums went platinum..."
The Gap Band II
The Gap Band III
The Gap Band IV
Gap Band V - Jammin)
Gap Band hits include:
"You Dropped a Bomb on Me"
"Party Train"
"Burn Rubber"
"Outstanding"
"Oops Upside Your Head"
"Early in the Morning"
"Yearning for Your Love"
Charlie Wilson continues to support his own solo career, and will be performing on the following dates:
Friday, June 19, 2009, Ryman Auditorium, Nashville, TN
Saturday, June 20, City Stages Music Festival, Birmingham, AL
Friday, June 26, Grant Park - Taste of Chicago, Chicago, IL
Saturday, June 27, Chene Park, Detroit, MI
Sunday, June 28, Nokia Theater, Dallas, TX
Saturday, July 4, Essence Music Festival Louisiana Superdome, New Orleans, LA
Friday, July 24, Kanawha Plaza, Richmond, VA
Friday, July 31, Macy's Music Festival ? Paul Brown Stadium, Cincinnati, OH
Friday, August 14, Steve Harvey Hoodie Awards, Las Vegas, NV
Friday, September 4, Palace Theater, Cleveland, OH
Sunday, September 6, Fort Hood Stadium, Killeen, TX
Friday, October 2, LA County Fair, Los Angeles, CA