0 New Edition Collects Cool Candy Award
by

Kingsley H. Smith

06/04/2008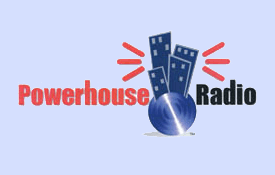 The American Society of Composers, Authors and Publishers (ASCAP) will honor New Edition at their 21st Annual Rhythm & Soul Music Awards on June 23, 2008 in Los Angeles, California.
Celebrating their 25th anniversary as a group, Ricky Bell, Michael Bivins, Bobby Brown, Ralph Tresvant, Ronnie DeVoe and Johnny Gill helped create the popular new jack swing sound of the early 1980's.
New Edition Albums:
Candy Girl
New Edition
All For Love
Christmas All Over the World
Under the Blue Moon
Heart Break
Home Again
One Love
New Edition Hits:
"Candy Girl"
"Popcorn Love"
"Cool It Now"
"Mr. Telephone Man"
"Count Me Out"
"A Little Bit of Love (Is All It Takes)"
"Earth Angel"
"Can You Stand the Rain"
"If It Isn't Love"
"You're Not My Kind of Girl"
"Hit Me Off"