0 Powerhouse Radio Book
by

Kingsley H. Smith

01/11/2023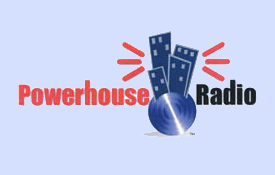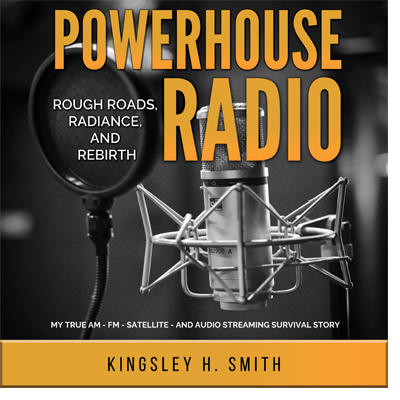 How do you write a book in reverse order?
Follow along as I sketch out what's been happening for this memoir of mine since early 2021.
The first thing I did was to recreate the Powerhouse Radio website that was using older technology.
Read why we were forced to shutdown the website in 2016 and take it out of service when Live365 stopped their streaming service.
After five months of work in 2021 the website was ready to resurface in September, with several new features, including an aircheck section. Then the serious writing began in the fall. Here are the 15 chapters in the book:
Preface
College Radio Craft: WNYU and More
Orange County Giant: WALL
From Trailer to Motel: WUSS
The Rhythm of South Jersey: WAYV
On the Road Again: WKQV and WSSJ
Drama in the Big City: WIFI
Passion for the Public: WHYY
Commercial Radio Fast Lane: WSNI, WZGO, WUSL
Creating My Own Space: Powerhouse Radio Online
Satellite Radio and NPR, Washington, DC
NPR Berlin, Germany
Battle of the Radio Conferences
New Horizons and Radio Today
The Power in the Powerhouse
Dirty Deeds and Risky Business
A Hard Habit to Break
How Is Radio Doing?
Does Anybody Really Know What Time It Is?
Bring On the Noise
What It Takes to Move Ahead
Recommended Reading and Acknowledgments
Booked and Hooked on 5-Star Artists
Notes
Index
Yes, I worked for all of those radio stations and network. The book cover you see is for the audiobook and e-Book and shares the same style as the paperback cover.
Digital versions will come first, the paperback last. My hope is that the digital versions will be available by late summer 2023. Early January, 2024 is the target date for the paperback book.
Obviously, it's the same book regardless of the media framework, so the complete book must be finished first!
I'm not really writing the book backwards, but I thought to tell the story efficiently, a solid digital foundation was needed first to represent various elements in the book. This website work helped craft an effective book outline.
Note I did not want the website added as a last minute after thought.
So how am I doing? Sixteen thousand words have been written to date. That's not a lot. Much work is ahead. My target word count is forty thousand words.
About 80 percent of the book has been written at home, 20 percent in my local regional public library using a laptop and headphones (no music) to block out noisy people.
Everyone has a favorite place to write. I know one author who wrote her book sitting on a park bench close to her home using a laptop.
Follow the updates as I occasionally keep you posted on book writing progress heading toward the goal of completing the manuscript on time!
August 22, 2023 Update
KingsleyHSmith.com has more info about the book including some of the retailers you can preorder it from: Amazon, Barnes & Nobel, Books-A-Million, Walmart, and BookBaby. Note that the eBook and paperback are available right now from BookBaby. Audiobook date to be announced.