0 Rhythm & Blues Foundation Hosts Pioneer Awards Party
by

Kingsley H. Smith

09/04/2008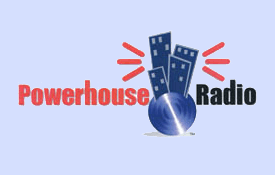 Dionne Warwick, Jerry Butler, and Bonnie Raitt will co-host the Rhythm & Blues Foundation's 20th Anniversary Pioneer Awards gala in Philadelphia, Tuesday, September 9, 2008 at the Kimmel Center for the Performing Arts.

Chaka Khan will be honored with the Foundation's Lifetime Achievement Award.
Bill Withers, Teena Marie, and singer-songwriter Sugar Pie DeSanto will receive the Foundation's Individual Artist Award.

The Whispers and Kool & the Gang will receive the Foundation's Group Artists Award.
Motown's fabulous musicians, the Funk Brothers, will receive the Foundation's Sidemen Award.
Donny Hathaway will posthumously receive a Legacy Award in recognition of his classic soul excellence from the 1970s.

Al Bell, former president of Stax Records and Motown Records, will receive the Ahmet Ertegun Leadership Award.