2 Thelma Houston Celebrates Her New CD: A Woman's Touch
by

Kingsley H. Smith

08/06/2007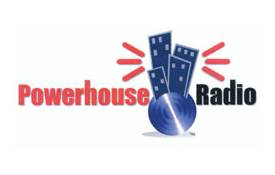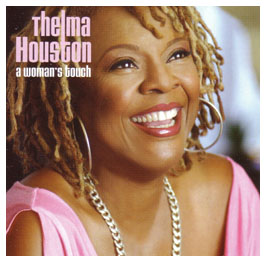 Scheduled for a Tuesday, August 14, 2007 release, Thelma Houston is back with her first album in 17 years: A Woman's Touch.
Every song is a winner. There's not a weak track.
She's put together a great collection of songs based upon her favorite melodies from some gallant hit making gentlemen you know.
In the tradition of Lou Rawls, Isaac Hayes, and Barry White, Thelma launches a few selections with a quick monologue talking directly to us about her personal observations. It's a nice touch serving to reinforce the themes of the songs.
She calls these brief introductions "preludes." Peitor Angell has contributed to writing three of them, while Thelma has co-written one.
The "Don't Leave Me This Way" diva sounds as good as ever. She's crafted a solid CD, featuring a strong supporting cast of musicians. Valerie Pinkerton, Myrna Smith, Portia Griffin, Pat Hodges and Denita James are the talented background singers supporting Ms. Houston. (Hodges & James were formerly of the girl group Hodges, James & Smith).
The CD starts off with a chant to introduce a perky version of Harold Melvin and the Blue Notes "Wake Up Everybody."
Luther Vandross' anthem, "Never Too Much," is the 2nd track, which really gets my attention. "Never Too Much" showcases Houston's strong voice inside of a skillfully crafted, well arranged, dance track.
Here are the songs:
"Wake Up Everybody"
"Never Too Much"
"Brand New Day"
"Ain't That Peculiar"
"By The Time I Get To Phoenix"
"Distant Lover"
"Love and Happiness"
"Dance (Disco Heat) / You Make Be Feel (Mighty Real)"
"That's The Way of the World"
"Please Send Me Someone To Love"
"Brand New Day" from Sting gets an uptempo bluesy, gospel, revival. Thelma testifies with a touch of praise. Terrific.
You may not recognize Smokey Robinson's "Ain't That Peculiar" at first listen. The Marvin Gaye hit has been turned into a compelling torch song with some big band embellishments.
Thelma captures an enjoyable reading of "By the Time I Get To Phoenix," songwriter Jim Webb's classic, a hit for both Isaac Hayes and Glen Campbell.
Marvin Gaye's "Distant Lover" is produced with a real retro 1950's - 1960's feel. This one is also tastefully done.
Al Green's original phrasing on "Love and Happiness" is quite unique. Thelma Houston throws her soul into this one too, and the results are very satisfying.
The Sylvester hits "Disco Heat" and "You Make Me Feel Mighty Real" get real clever arrangements, freshening up these songs, driven along by Houston's powerful and clear voice.
"That's The Way of the World" keeps the Earth, Wind, & Fire spirit alive as Thelma captures the fulfilling essence of this song.
She throws her soul into Percy Mayfield's "Please Send Me Someone To Love," closing out the CD with a nice bluesy vamp.
A Woman's Touch by Thelma Houston offers powerful classic soul favorites, sung with inspiration, creativity, and energy.
She?s having fun, and you can hear it. Her band is excellent too. Technically, the CD is well produced and mixed, with Thelma's voice positioned just right so you can clearly hear and appreciate all of the words.
Thelma Houston's biography has more about her Grammy winning history.
Discover more Thelma Houston highlights at her official website.