0 Tina Turner Turns it on One More Time
by

Kingsley H. Smith

07/12/2007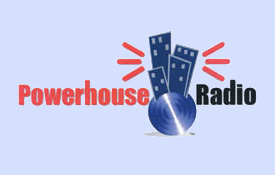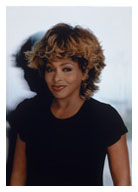 The 7 continent 9 city 2007 Live Earth concerts proved once again that it takes more than good looks and charisma to turn on stadium sized crowds.
You need the musical chops to "get over" with credibility in order to please audiences.
When Tina Turner headlined at Wembley Stadium, (one of the Live Earth venues), 7 years ago, she proved why she was deserving of her 1991 induction into the Rock and Roll Hall of Fame.
Tina is also in the Guinness Book of Records for drawing the biggest crowd by a solo performer: 180,000 fans at Rio de Janeiro's American Stadium in 1988.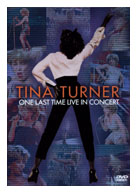 Who was the first woman ever to perform at the Palace of Versailles in France? Ms. Tina of course.
Her 4 decade career is captured in a 90 minute 2000 performance called Tina Turner: One Last Time Live in Concert, recorded on the final night of a two night gig at London's Wembley Stadium in front of 80,000 fans.
We're treated to a moving stage, electrifying pyrotechnics, and a Tina Turner performance that leaves the audience, dancing, singing, and shouting for more.
This performance wrapped up Tina's Twenty Four Seven Millennium Tour 2000, and includes these songs:
"I Want To Take You Higher"
"Absolutely Nothing's Changed"
"Fool In Love"
"Acid Queen"
"River Deep, Mountain High"
"We Don't Need Another Hero"
"Better Be Good To Me"
"Private Dancer"
"Let's Stay Together"
"What's Love Got To Do With It"
"When The Heartache Is Over"
"Help"
"Whatever You Need"
"Sittin' On The Dock of The Bay"
"Try a Little Tenderness"
"I Heard it Through the Grapevine"
"Addicted to Love"
"Simply The Best"
"Proud Mary"
"Nutbush City Limits"
"Twenty Four Seven"
Over the next 12 months, you'll get a chance to check out this concert on television one more time on many PBS stations who will air Tina Turner's hot Wembley Stadium performance.