2 Trammps Triumphant with Disco Soul
by

Kingsley H. Smith

07/08/2008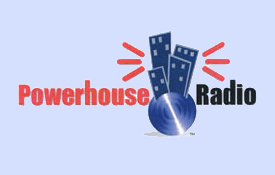 Their official biography reveals that the Trammps began in Philadelphia in 1972 featuring vocalist, Jimmy Ellis, Harold Doc Wade, Stanley Wade, and Earl Young.
The Trammps have traveled with as many as 11 members, musicians who've also played for both Kenny Gamble and Leon Huff's Philadelphia International Records, and later for Vince Montana's Salsoul Orchestra.
"Zing Went the Strings Of My Heart," a remake of a 1943 Judy Garland classic, was the Trammps first hit in 1972 reaching #17 R&B, and #64 pop.
Buddah Records recorded several Trammps hits, including "Hold Back The Night" which peaked at #10 R&B, and #40 pop, and "Where Do We Go From Here," a #44 R&B chart hit in 1974.
By mid 1975, the Trammps became one of Atlantic Records hottest dance music acts.
Their first album with Atlantic produced "Hooked for Life," and "Where the Happy People Go." (their biggest pop hit).
For 1977's "Disco Inferno" anthem, the Trammps were recognized as the best performing group by one of New York's most popular clubs, 2001 Space Odyssey, the location for the movie, Saturday Night Fever.
The soundtrack from the movie included "Disco Inferno," for which the Trammps won a Grammy Award in 1979.
Original members, Jimmy Ellis, Harold Doc Wade, Stanley Wade and Dave Dixon continue as the core of the Trammps. They tour nationally and internationally with musicians from the original touring group.
Catch The Trammps, Friday, August 1, 2008, 7:30 pm at the Bank of America Pavilion, Boston, Massachusetts, for the Solid Gold Dance Party.