0 Black History Museums VIP Tour Birmingham Alabama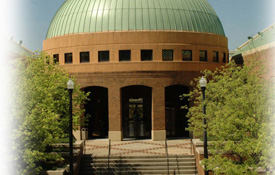 Birmingham, Alabama is famous for being at the center of the American Civil Rights Movement. This city is the largest in the state.
For more about how this metropolitan area of over 1 million people influenced American culture, travel with us to the Birmingham Civil Rights Institute.
This is the Black History Museums VIP Tour. Enjoy episode 4.
For an interactive app on Android, download Black History Museums from Google Play or Black History Museums from the Amazon App store.
More in the video series:
The Northwest African American Museum in Washington video - Episode 1 of 12
The Idaho Black History Museum video - Episode 2 of 12
The Kansas African American Museum video - Episode 3 of 12
The Center for Civil and Human Rights Atlanta video - Episode 5 of 12
The Harvey B. Gantt Center for African American Arts + Culture Charlotte video - Episode 6 of 12
The National Museum of African American History and Culture Washington, DC video - Episode 7 of 12
The Reginald F. Lewis Museum of African American History & Culture Baltimore Video - Episode 8 of 12
The African American Museum in Philadelphia video - Episode 9 of 12
The Schomburg Center for Research in Black Culture New York, NY video - Episode 10 of 12
The Museum of the National Center of Afro-American Artists Boston video - Episode 11 of 12
The DuSable Museum of African American History Chicago video - Episode 12 of 12