0 5 Classic R&B CD Gift Picks for 2006
by

Kingsley H. Smith

11/30/2006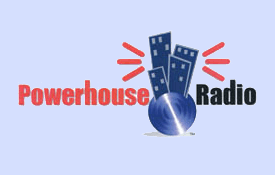 Here are my 5 new classic R&B CD gift picks for the holiday season.
These albums were all released within the past 12 to 14 months. I've ranked them in order.
Even though the music is mostly new, the classic soul lover on your gift list will enjoy these...
Luther Vandross - The Ultimate Luther Vandross
Natalie Cole - Leavin'
Jeffrey Osborne -From The Soul
Earth, Wind & Fire - Illumination
Lionel Richie - Comin' Home
I've previously reviewed the Vandross, Cole, and Richie releases. Click on the links to read the reviews.
All of the tracks are familiar songs on Jeffrey Osborne's From The Soul.
He's had his share of solo hits in addition to memorable chart toppers with L.T.D.
On From The Soul, he makes the most of his powerful mellow voice by interpreting ten classic hits made famous by other artists.
Jeffrey does a great job too!
Close The Door
Until You Come Back To Me
Yes I'm Ready
For What It's Worth
People Get Ready
First Time Ever I Saw Your Face
Knocks Me Off My Feet
Every Little Bit Hurts
All At Once
Hey Girl
Finally, Earth, Wind & Fire's Illumination is a very good combination of new and old styles fused together.
Brian McKnight, Floetry, Kenny G, Kelly Rowland, and others join the party along with Maurice White, Verdine White, Ralph Johnson, and Philip Bailey of Earth, Wind & Fire.
Illumination is well balanced between the vintage sound you expect from the group, and a fresh contemporary edge that the younger participants add.
This is the best Earth, Wind & Fire album in years, so treat yourself, or that special classic soul lover on your gift list, to a top notch mix from the provocative "elements of the universe."