0 50th Annual Grammy Grab to Spotlight Great R&B
by

Kingsley H. Smith

12/10/2007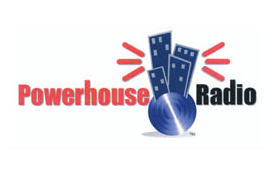 There a 7 R&B categories in the 50th Annual Grammy Awards to be held Sunday, February 10th, 2008, at the Staples Center in Los Angeles, California.
Eligible music was released between October 1, 2006 through September 30, 2007.
Once upon a time the Grammy honorees shared about 26 awards each year. Now with over 100 categories and enough awards to stroke everyone's ego, the special nature of winning has been watered down.
If all of the nominated records in the Best R&B album category are new productions, rather than reissues, then what's the difference between this category and the Best Contemporary R&B album?
Maybe it's an artificial separation between some old school and new school performers.
Here are 5 of the 7 R&B categories and the nominees:
Best Female R&B Vocal Performance
"Just Fine" Mary J. Blige

"When I See You" Fantasia

"No One" Alicia Keys

"If I Have My Way" Chrisette Michele

"Hate On Me" Jill Scott


Best Male R&B Vocal Performance "Woman" Raheem DeVaughn

"B.U.D.D.Y." Musiq Soulchild

"Because Of You" Ne-Yo

"Future Baby Mama" Prince

"Please Don't Go" Tank


Best R&B Performance By A Duo Or Group With Vocals "Same Girl" R. Kelly Featuring Usher

"Disrespectful" Chaka Khan Featuring Mary J. Blige

"Hate That I Love You" Rihanna Featuring Ne-Yo

"Baby" Angie Stone Featuring Betty Wright

"Bartender" T-Pain Featuring Akon


Best R&B Album Funk This Chaka Khan

Lost & Found Ledisi

Luvanmusiq Musiq Soulchild

The Real Thing Jill Scott

Sex, Love & Pain Tank


Best Contemporary R&B Album Konvicted Akon

Just Like You Keyshia Cole

Fantasia Fantasia

East Side Story Emily King

Because Of You Ne-Yo
Grammy.com has all of the Grammy Nominees and categories.