0 Aaron Neville's Christmas Prayer
by

Kingsley H. Smith

11/14/2006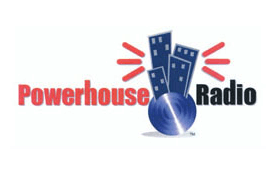 Christmas is getting closer. Let's look at a strong classic soul release that you may have overlooked from last holiday season.
Aaron Neville's "Christmas Prayer" was released in October, 2005. Neville brings his unique soulful falsetto to this hearty collection of mainly traditional songs:
A Christmas Prayer - Contemporary medium-tempo ballad.


Go Tell it on the Mountain - A tambourine tapping gospel/soul hybrid featuring the Blind Boys of Alabama.


Mary's Boy Child - Traditional ballad.


White Christmas - Performed by Aaron in the Drifters classic style , with some do-wop background singing to spice things up.


Joy to The World - Slow a cappella sung with the Blind Boys of Alabama. This track featuring Aaron is also included on the 2004 Blind Boys of Alabama Christmas CD "Go Tell it on the Mountain."


Merry Christmas Baby - The classic sung with Neville gusto.


Hark the Herald Angels Sing - Slow traditional.


First Noel - Slow traditional showcasing Aaron's fine voice.


Christmas Everyday - Contemporary medium-tempo reggae romp.


O Come All Ye Faithful - Very slow traditional ballad sung with lots of soul.


Ave Maria - A respectful performance of a classic. Piano and strings dominate this track featuring Neville's spiritual voice.


It Came Upon a Midnight Clear - A heaven sent ballad.


Amen - A chorus of several Neville's sing joyful praise.
The Neville Brothers also contribute: Cyril on percussion and background vocals, Charles on saxophone, and Arthur on organ.
It's a full family affair with Ian Neville on guitar, and Jason Neville on background vocals.
Aaron Neville has one of the most unique voices in contemporary music. He puts it to excellent use on "Christmas Prayer."