0 Lyrical Gerald Levert Leaves Legacy at Age 40
by

Kingsley H. Smith

11/10/2006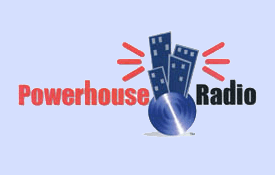 Gerald Levert created his own impressive musical image, successfully eclipsing the shadow of his famous father. Atlantic Records has confirmed that Gerald passed away this week at his home in Cleveland, Ohio, at the age of 40.
Early on, Gerald, brother Sean, and Marc Gordon as the group Levert served up many hits in the late 1980's, including one of my favorites, "Casanova."
In the 1990's Gerald kicked his solo career into high gear, often recording and performing a duo show with his famous father, Eddie (of the O'Jays).
On the 2002 CD "Standing in the Shadows of Motown," a tribute to the musicians who made the label famous, Gerald cranks out two energetic motor city classics, Jr. Walkers' "Shotgun," (with sax man Tom Scott), and "Reach Out I'll be There," the Four Tops classic.
These two tracks bounce from the raw power of Gerald's voice. It was this strong voice that's often been compared to his dad's. Whether fair or not, Gerald learned to accept this gift while gravitating toward the softer side of classic R&B as a solo performer.
Gerald Levert was well respected among the music fraternity. Peers and his fans - we all mourn his passing.