0 Atlantic Unearthed: Soul Sisters
by

Kingsley H. Smith

07/05/2006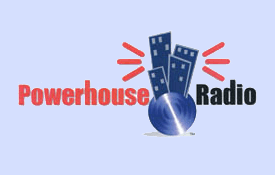 Just released, Atlantic Unearthed presents rare and unreleased tracks from the label's biggest classic soul and classic R&B lady stars from 1964 - 1972.
Exceptional tracks from some women who are not household names are included as a big bonus.
Soul Sisters offers these wonderful gems:
My Way - Aretha Franklin
It's Growing - Margie Joseph
1-2-3-4-5-6-7 Count The Days - Patti LaBelle & The Bluebelles
Please Little Angel - Doris Troy
Hands Off My Baby - Mary Wells
My Best Friend's Man - Dee Dee Sharp
Rescue Me - Dee Dee Warwick
What Becomes Of The Brokenhearted - Baby Washington
Full Time Woman - Irma Thomas
I Got To Love Somebody's Baby - Judy Clay
Cheater Man - Esther Phillips
What A Man - Laura Lee
Ain't Nothing Gonna Change Me - The Sweet Inspirations
It Ain't Who You Know - Jackie Moore
I Ain't That Easy To Lose - Bettye Swann
Thankful For What I Got - Barbara Lewis
Dee Dee Warwick, Dionne's younger sister, never received big time promotion from any of her record labels. It's great to see her cover of the Fontella Bass hit included in this great collection.
Another interesting track is the Temptations "It's Growing," stylized here by Margie Joseph.
Aretha's version of Frank Sinatra's "My Way" showcases the song in a completely different light.
Atlantic did their homework when they put these songs together. Unearthed Soul Sisters is highly recommended. Released on Rhino Records.