0 Before us again: Song Stylist Gladys Knight
by

Kingsley H. Smith

10/04/2006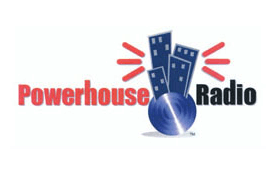 Gladys Knight has been underrated for years. She's one of the great R&B singers.
Showing even more range, Gladys has jumped on the "standards" bandwagon with her brand new CD, "Before Me."
Yes, you've heard these jazzy classics before:
Do Nothing Till You Hear From Me
The Man I Love
Good Morning Heartache
Since I Fell For You
God Bless The Child
This Bitter Earth
I Got It Bad (And That Ain't Good)
Someone To Watch Over Me
But Not For Me
I'll Be Seeing You
Stormy Weather
Come Sunday
They are the great songs of Billie Holiday, Sarah Vaughan, and Ella Fitzgerald, among others.
"Before Me" is the kind of collection you spin to set the perfect mood for a special evening.
Gladys is in perfect form. The songs resonate personality with her warm and earthy phrasing.
Song stylist for the ages...absolutely.
Every Gladys Knight fan should love, "Before Me." The collection reveals another facet of a vocal legend - a strand of jazz that's good for the soul.