0 Classic Soul Legend Betty Lavette to release The Scene of The Crime
by

Kingsley H. Smith

09/20/2007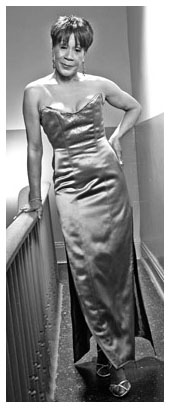 Betty (also known as Bettye) Lavette is a stealth classic soul artist who has flown below the radar screen of many lovers of R&B.
The Detroit, Michigan performer is scheduled to release a new album on Tuesday, September 25, 2007.
A club and "chitlin circuit" veteran, Lavette recorded "My Man, He's A Lovin' Man" and "You'll Never Change" for Atlantic Records in 1962.
After Atlantic, next stop was LuPine, a label that eventually when out of business. She recorded for a string of other record labels in the 1960's, but was forced to make the majority of her income from the club circuit.
In 1969, Betty Lavette recorded Joe South's "Games People Play" in Nashville, a song highly regarded as a southern country soul classic.
By 1971, it was back to Atlantic and their sister label Atco, where she recorded "Heart of Gold."
Lavette next called Epic Records home in 1975, and cut Charlie Rich's "Behind Closed Doors." Projects for West End Records, Motown, Street King, and the Motor City label were to follow.
Betty Lavette albums:
Easier To Say Than Do - Charly
Tell Me A Lie - Motown
Nearer To You - Charly
Let Me Down Easy (live) - Munich
A Woman Like Me - Blues Express
I've Got My Own Hell To Raise - Anti
Take Another Little Piece of My Heart - Varese Sarabande
If you are a Betty Lavette fan, what's your favorite song from her catalog?
A true survivor, Betty presses on with 2007's The Scene of The Crime.
Catch all of the drama inside of the Betty Lavette story by visiting her official website.