2 Diana Ross Rocks Atlantic City
by

Kingsley H. Smith

01/16/2008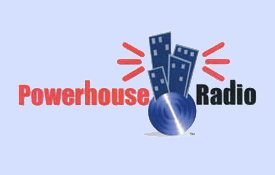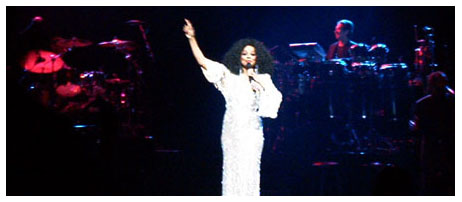 It was time. I've never seen Diana Ross in concert live, so in celebration of another birthday, it was off to The Borgata in Atlantic City to catch Ms. Ross dish out some delicious diva magic to her casino city acolytes on Sunday evening, January 13th, 2008.
In an electrifying red gown, one of four different costume changes during the evening, the Boss opened the show with what else, "I'm Coming Out."
Next, it was sing-a-long time with 3 Supremes numbers:
"My World Is Empty Without You Babe"
"Baby Love"
"Stop In The Name of Love"
Diana mixed the old and new quite well. The sold out crowd thoroughly enjoyed the vintage Supremes songs.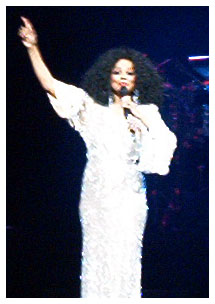 Ms. Ross sounded terrific. She seemed well rested with energy to spare.
Following the Supremes medley, Diana eased into "Touch Me In The Morning," "Love Hangover," "The Boss," and "It's My House," rekindling the cachet of her solo hit catalogue.
Supremes chestnut "Love Child" grabbed the crowd next, before Ms. Ross sang the passionate ballad, "What About Love," a new track from her 2007 album, I Love You. This was one of the few tracks most people in the audience were not familiar with.
Diana then picked up the tempo with another crowd pleaser from I Love You, "More Today Than Yesterday." (A bonus about this song at the end of this review!)
She really shook the rafters next with "Upside Down" and a sparkling version of "Ease on Down The Road" from The Wiz.
What's a Diana Ross concert without some Lady Sings The Blues?
Ms. Ross then performed two back-to-back blues ballads from her Lady Day connection.
With her fans shouting for more, Diana stepped into "Why Do Fools Fall in Love," followed by "The Theme From Mahogany," and "Ain't No Mountain High Enough."
Her band was a small combo of electric guitar, electric bass, drums, percussion, keyboards, and a male and female background singer. The songs sounded fine with these instruments, giving the older material a very contemporary feel.
The surprise of the night was the one encore after "Ain't No Mountain High Enough," a charged version of Gloria Gaynor's "I Will Survive." Towards the end of this song, a former mystery Supreme hit the stage to sing a short duet of the song with Diana.
Although the audience begged for a second encore, it was not to be. I was waiting for "Reach Out and Touch Somebody's Hand," but not tonight!
A younger friend who accompanied me said she enjoyed the show much better than Mary J. Blige who we both saw at the same arena last July.
I'm happy I've finally seen Diana Ross live. It was worth the wait! Her performance was excellent.
Catch Diana Ross Tuesday, March 11, 2008, 8pm at Bank Atlantic Center Sinatra Theater, Sunrise, Florida.
Diana Ross Borgata concert photo credits: Kingsley H. Smith, PowerhouseRadio.com.
Bonus! In the promotional one minute video below courtesy of EMI Records, watch Diana Ross talk about "More Today Than Yesterday," included in her 2007 album I Love You.