0 Keith Sweat's Sweet Christmas of Love 2007
by

Kingsley H. Smith

11/01/2007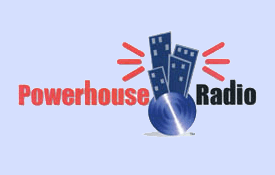 Somewhat late to the 2007 Christmas party is Keith Sweat, who is scheduled to release A Christmas of Love on November 20th.
Sweat has been busy this year, hosting his own syndicated radio show, The Keith Sweat Hotel, live from Atlanta, GA, most nights from 7pm - midnight.
Keith has written 3 songs for his brand new Christmas collection: "It's Christmas Again," "Once A Year," and "Under The Tree."
Sweat is one of the few survivors from the late 1980's "new jack swing" era.
His trademark is "slow jam" magic, and Keith Sweat fans won't be disappointed in the interesting mix of songs on A Christmas of Love.
Sweat is credited with forming the group LSG with the late Gerald Levert and Johnny Gill. They released Levert-Sweat-Gill in 1997.
Keith has produced songs for The Isley Brothers, The O'Jays, Dru Hill, and Men At Large.
A Christmas of Love features:
"Be Your Santa Claus"
"Party Christmas"
"It's Christmas Again"
"The Christmas Song"
"All I Want For Christmas"
"Once A Year"
"Nothing Like Christmas"
"Point Of Christmas"
"Under The Tree"