1 Dreamgirls Story a Supreme Showcase for Beyonce'
by

Kingsley H. Smith

11/09/2006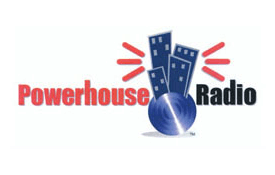 Dreamgirls is the unofficial fantasy story about how Diana Ross and the Supremes made musical and cultural history.
The Tony Award winning Broadway play, first introduced 25 years ago, finally comes to the silver screen this December after nearly a year of anticipation.
Three female singers go from rags to riches in the Dreamgirls saga. Beyonce' plays singer Deena Jones. American Idol ingenue Jennifer Hudson is cast as Effie White of the Dreamettes.
Cast members include:
Jamie Foxx
Eddie Murphy
Danny Glover
Four new original songs will be included on the Dreamgirls movie soundtrack.
We've been playing one of them, "Listen," from Beyonce's new CD "B'Day," for about a month on Powerhouse Radio. It's the bonus track on the Beyonce' CD that's not even listed in the liner notes.
Tuesday, November 14th, "Listen" is scheduled to be released as a Dreamgirls song.
Some of the other songs on the soundtrack CD:
"Love You I Do," Jennifer Hudson
"One Night Only," Beyonce?
"And I Am Telling You I'm Not Going," Jennifer Hudson
"Dreamgirls," Beyonce', Jennifer Hudson and Anika Noni Rose
"Steppin' to the Bad Side," Jamie Foxx
"Fake Your Way to the Top," Eddie Murphy, Beyonce', Jennifer Hudson and Anika Noni Rose
"Move (You're Steppin' on My Heart)," Jennifer Hudson, Beyonce' and Anika Noni Rose
"Family," Jamie Foxx and Keith Robinson
"I Am Changing," Jennifer Hudson
"Cadillac Car," Eddie Murphy
"I Meant You No Harm" Eddie Murphy
"Heavy," Jennifer Hudson, Beyonce' and Anika Noni Rose
"Hard To Say Goodbye My Love," Beyonce', Sharon Leal and Anika Noni Rose
You'll have to wait until December 25th to see the movie. If there are any Oscar performances here, Dreamgirls will get in just under the wire for consideration.
A film must be released on or before December 31st to be in the running for a 2006 Academy Award.
"Dreamgirls," the CD soundtrack, is scheduled for release on Tuesday, December 5th.
By the way, Diana Ross is back in the musical spotlight with her new Fall 2006 CD "I Love You." The divine diva has the magic of longevity. Now that's a dream come true.