0 Rebirth of the Blues Flashback
by

Kingsley H. Smith

03/28/2007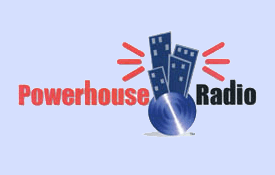 We've been featuring interesting magazine covers from my personal magazine archive on recent consecutive Wednesdays.
Today is the 2nd of a 5 part series with another 1969 cover in the spotlight.
The blues has never gone away, but according to Peter Barnes and Paul D. Zimmerman of Newsweek in this May 26th edition, the art form was experiencing a surprising rebirth during the year of Woodstock.
You were more likely to hear the blues revival on progressive rock radio, rather than on the soul stations of the day, as R&B radio was delivering the slick contemporary sounds of Motown and Philly.
A similar parallel exists today, as R&B maintains a diminished foothold next to the advancing forces of hip-hop.
B.B. King, Big Mama Thornton, Muddy Waters, and Albert King are mentioned as a few of the authentic purveyors carrying the blues flag forward.
The authors acknowledge Canned Heat, Johnny Winter, Jimi Hendrix, and even Blood Sweat & Tears for plugging in new audiences to the expanding blues universe.
The cover darling of this article was Janis Joplin. She would live only 16 more months after this feature was published.
I can tell you from the one Janis Joplin concert I attended at the Singer Bowl in New York City, she sang hard, drank hard, and put her all into her performance. Yes, she did have a bottle with her on stage, and I don't mean water.
In the context of the times, the Port Arthur, Texas native offered her concept of the blues through a rock edged lens.
You can debate the authenticity of this approach, but her emotion leaped out from deep inside, projected by a memorable voice oozing peppered passion, in convincing fashion from the soul.
So, two years shy of the 40th anniversary of ?The Rebirth of the Blues,? we salute the bluesmen and women past and present, who sing the reality stories of sadness, joy, and everyday experiences.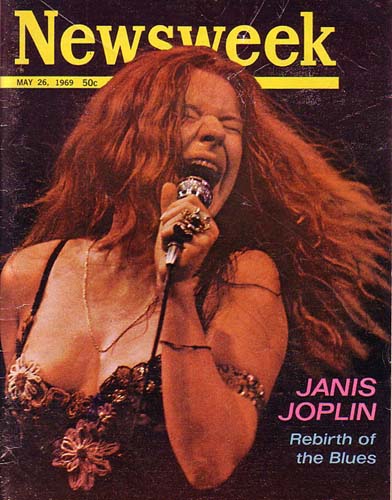 This is Magazine Flashback part 2 of 5
See Magazine Flashback part 1 of 5
See Magazine Flashback part 3 of 5
See Magazine Flashback part 4 of 5
See Magazine Flashback part 5 of 5
-----