0 The Blues & Soul UK - USA Connection
by

Kingsley H. Smith

04/04/2007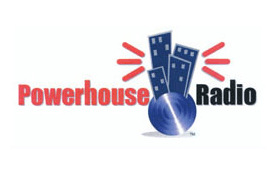 We've been featuring interesting magazine covers from my personal magazine archive on recent consecutive Wednesdays.
Today is the 3rd of a 5 part series with a June 1970 cover in the spotlight.
Blues & Soul, still going strong, was first published in 1966. The magazine is based in London, U.K.
This is issue number 35, dated June 5 - June 18, 1970, featuring the Jackson 5.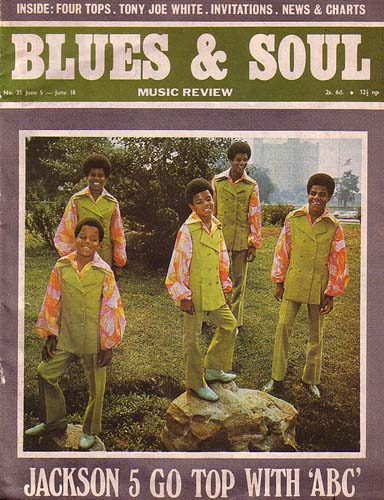 My copy of the magazine is an original I purchased in 1970 on a trip to London. It's also a rare edition you can find on eBay, if you are willing to pay the price collectors are asking.
This J5 edition featured excellent transatlantic chart coverage with...
The top 50 U.K. singles
The top 30 U.K. albums
The top 100 USA singles
The top 40 USA albums
There's a 'page two' editorial, amusing by today's standards, noting that music consumers will stop buying albums if the number of tracks keep going down, and the album prices keep going up!
A 25 minute Wilson Pickett album is used as an example.
It's been a long way from issue 35 to the current Blues & Soul issue 992. B&S will celebrate issue 1,000 during the Summer of 2007.
The quality of Blues & Soul continues to be top notch.
Blues & Soul (also called B&S) includes all the latest U.K. and U.S.A. "urban music" info, including news, charts, reviews, events and clubs, as well as in-depth interviews and editorials on influential artists past and present.
This is Magazine Flashback part 3 of 5
See Magazine Flashback part 1 of 5
See Magazine Flashback part 2 of 5
See Magazine Flashback part 4 of 5
See Magazine Flashback part 5 of 5
-----