0 Rufus Thomas and WattsStax
by

Kingsley H. Smith

03/29/2023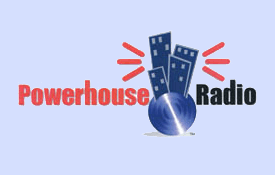 Folks were flocking into the record store. I was excited to see scores of music lovers throwing down their dollar bills. Forty-five-RPM-fans were even rewarded (by getting some change back) for grabbing vinyl singles.
One particular song you are about to discover was very popular!
I was eighteen years old working part-time at Triboro Records in Jamaica, Queens, New York City. Singer - songwriter Rufus Thomas was in the spotlight. Thomas had a two-year run with a lot of hits during my tenure selling musical delights at the store.
Thomas was no stranger to the record game. His first charted R&B hit was "Bear Cat" in 1953. Ten years later he dropped "The Dog" and "Walking The Dog" into the marketplace. After another seven year lull, Rufus, the father of singers Carla and Vaneese Thomas was back with a vengeance.
With the exception of "Bear Cat," all of the Rufus Thomas hits were recorded by Stax Records in Memphis, Tennessee. Mr. Thomas had a solid history in the town. He was a WDIA AM Memphis radio DJ from 1953 - 1974.
For a deeper Stax background, see these two updates:
Stax 50 Delivers Classic Soul Grand Slam Hits
and
The 20 Best Stax Records Songs
Stax should get as much reverence as Motown or Philadelphia International Records receives. Often, because of the bluesy core of their music, Stax doesn't. Then again, number one Stax pop crossover hits weren't poppin' as much as their Philly and their Detroit brethren.
The very popular Rufus Thomas song I alluded too is "(Do The) Push And Pull Part 1." It spent fifteen weeks on the R&B charts and was a number one song for two weeks in December, 1970.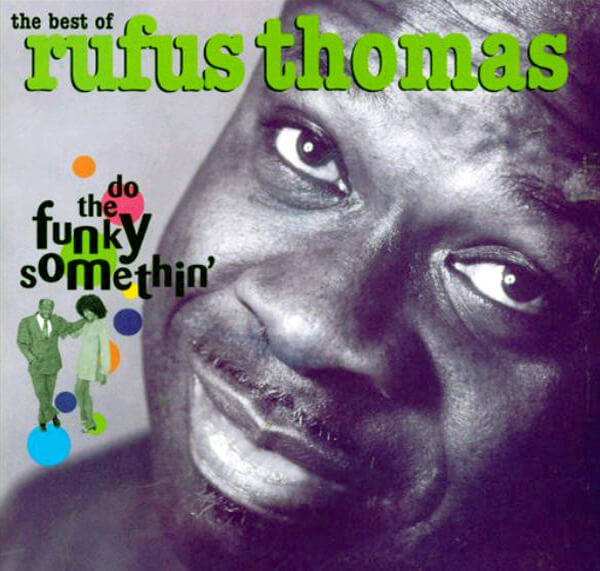 Songs with suggestive titles always do well. The double entendre goes into overdrive. "My Ding-a-Ling," Chuck Berry's number one pop hit cover," and "Milkshake" by Kelis, a number four R&B hit are two additional examples.
When a song connected with an audience, I could tell. Streams of fans would come to the record store and pay money to pick up and take home discs.
While I worked at Triboro Records, "(Do The) Push And Pull Part 1" was a big Rufus Thomas favorite. "Woman To Woman" by Shirley Brown, a number one R&B song in 1974 was another chart topper that I distinctly remember generating an avalanche of sales at the record store.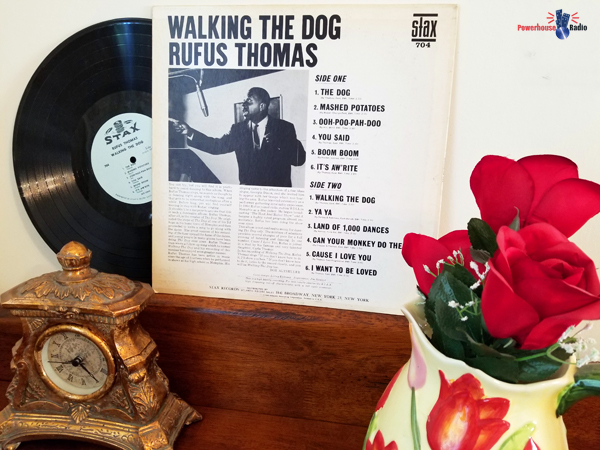 The back cover of my Mom's Rufus Thomas "Walking The Dog" album from 1963.
Back to Stax. 2023 is the 50th Anniversary of the WattStax music festival held at the Los Angeles Coliseum in 1972. The plan is to re-release recordings and some video of the L-A event.
Here's a terrific look back at WattStax on its 50th Anniversary by NPR.