0 12 Mobile Apps For Fraternity And For Fun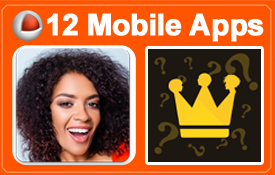 6 Black History mobile Apps and 6 mobile game apps are in the spotlight for this update. Why should you check them out? As the headline says, for fraternity and for fun.
Anytime is a great time to discover or rediscover pioneers and trailblazers who made their mark in the past resulting in progress in our society today.
The fun factor also calls. That's why playing a game a day will keep the blues away. Check out all of these Quikthinking winners throughout the many pages on our website. Download a new discovery now.