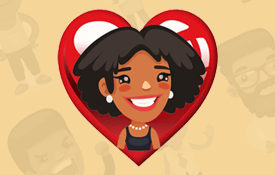 In May of 2017, we created an emoji game that was a lot of fun to create and play. QuikMoji was released in June 2017 to the Google Play Store. We've held back on offering to you the individual emojis until now.
There are over 10,000 Android devices so it is difficult to create an emoji app that works successfully across the board. If your device does not have a button to switch back and forth from the standard QWERTY (ABC) keyboard to the emoji keyboard then you'll probably be very unhappy. Many devices do not have this kind of button.
We needed to come up with a solution that gets around this limitation so we took our time to work out the details. The new app is called AAeMojis (not the full name). It's completely finished and tested. Look for the Android version very soon!