0 AAeMojis App Emoji Family Explosion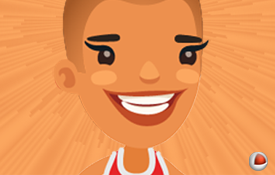 In June of 2020, 'smithmalpee' (no relation) wrote us with this AAeMojis app request saying "I would like to see black women with bald head or low natural hair."
African American emojis, AAeMojis for iPhone, iPad, or Android are black emojis to light up your emotive text message or Facebook post.
I wrote 'smithmalpee' back with thanks for the suggestion stating that we would challenge the artist on our team to create one.
Here's an inside baseball fact. Several of our AAemojis app additions come from loyal AAeMojis user suggestions.
We originally released the Android version of the app in April, 2018 with 102 emojis. Through two years later, we have consistently added 49 more. Today, there are 151 AAeMojis in the app.
If you have stuck with the app for the last two years, thank you! Early users have received the most benefit, as we've updated the app 15 times constantly adding new emojis since 2018.
Always remember to refresh your image gallery (bottom of screen 3 in the Android app, bottom of screen 4 in iOS) after you have downloaded and installed the free updates.
The iPhone - iPad app version followed the Android version and hit the App Store in December, 2018.
So, running with the 'smithmalpee' idea, another new AAemoji (see the top of this post) has been added to the family explosion along with 11 other new expressions in September, 2020.
Our artist is working on two more. She'll finish them in mid to late October.
Enjoy them all. Thank you again for supporting us. Discover the link above for more details about AAeMojis.
Follow us on Instagram @quikthinkingsoftware1 and watch some of our 15 second AAeMojis video movies on Instagram Reels. To watch Reels you have to use a mobile phone (as of this date).