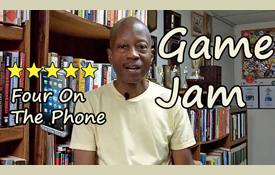 Some mobile games hold you hostage for your time invested over hours. Other mobile games are created for fast fun on the run. Hopefully they all put you in a good mood.
If time is on your side, just relax, and play!
We not only create them. We play them! I tackle 4 of our engaging game apps in this video. We played them back-to-back in real time and then put the production together.
We start with the easier entertainment and end with a game that is more challenging. Follow along as I describe all of the action!