0 Backpack Bounce Match 3 Game Bonanza
Year round our five match 3 games are very popular. We continue to update them based on your feedback.
Backpack Bounce Match 3 is getting a nice makeover. Here's the original Backpack Bounce game: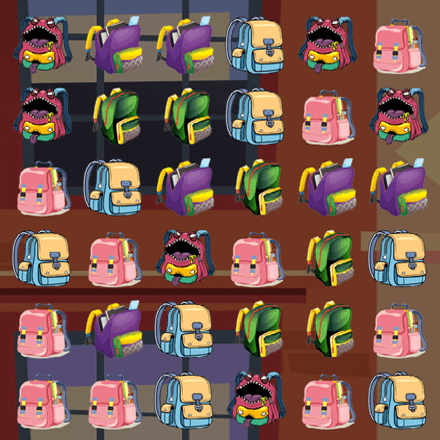 Here's the new expanded Backpack Bounce game:
Bonus bombs are now in the game, along with another special backpack that can't be matched.
Don't worry. This extra backpack does a super-score powerup if it is close to one of the bombs in a match round.
There are now multiple levels in the game to keep things lively, interesting and fun.
Update September 5, 2021: Both iOS and Android versions are now updated in the App Store, Google Play, and Amazon App Store. Version 1 for iPhone, version 3.1 for Android. Learn more about Backpack Bounce Match 3 game app.