0 Black History Audiobook Rebuilt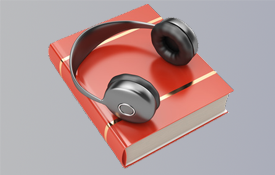 Black History Audiobook mobile app includes informative stories about famous Black history people.
There's nothing like seeing a fresh face on an old friend. We introduced Black History Audio Book for Android in 2016, Book 2 in 2016, and Book 3 in 2018.
In 2018 we injected the iPhone-iPad version into the App Store essentially combining all 3 Android editions (30 chapters) into one book.
As time marches on, we are all challenged to take the past and bring it up to the present.
We have rebuilt Black History Audio Book (Android) from the ground up into a similar design that we used for the iOS version.
The new Android version 2.0 now has all 30 chapters just like the iPhone-iPad version.
Android version 1 along with its children used the B4A (Basic for Android) SDK (software development kit). For version 2 for Android, launched on July 15, 2020, we developed the app in Android Studio.
Here are the current apps, side-by-side. Note that to see and open (touch) the list of all chapters, Android uses an arrow at the top right, and iOS uses the lower right circle surrounding 4 horizontal lines (commonly called a hamburger menu).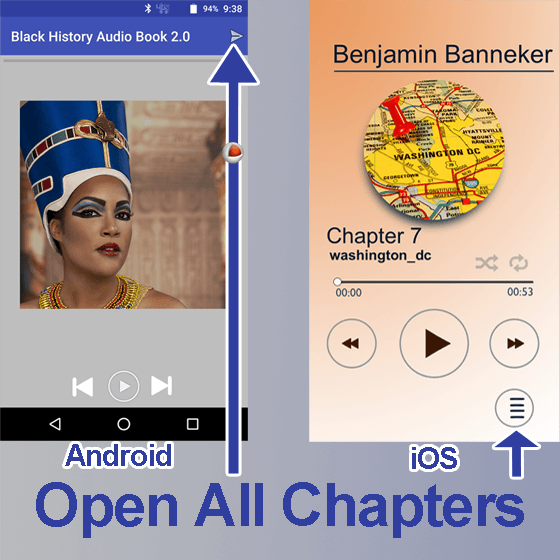 Watch the video below to learn more about the Black History Audiobook.
Here are just a few straight talk technical notes about file size on your phone. The original 2016 Android version of Black History Audio Book was 45 megabytes. Version 2 is only 15 megabytes.
The good news is we've kept the high quality audio you expect for crystal clear speech inside of 30 interesting stories!
On September 1, 2020, we'll retire Android Book 2 and Book 3 since they are no longer needed.
Grab the free Black History Audiobook app for iPhone or Black History Audiobook for Android right now and please leave a review. The above links take you to app stores.