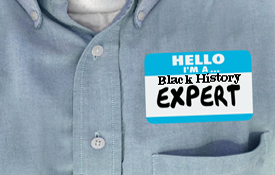 Seven years between updates? Not exactly. One of the first Android apps we published back on July 4, 2011 was Black History Expert, previously released as a Kindle book. We converted the Kindle book into a phone - tablet based swipe through the pages casual reader. That's the way it remains today in an exclusive app version.
One of the app stores missed our 2016 update, so the original version sat in that store (since 2011) continuing to get downloads.
The 7 year itch is over and it's time for something new!
Inside the new Black History Expert you can read about the lives of artists, activists, athletes, and performers in music, sciences, civil rights, sports, entertainment and much more with no ads.
You will be the Black History Expert with the awesome new version of the 2018 update. Discover more about Black History Expert and watch the quick 20 second video below.