0 Black History Inventors Quiz Decoded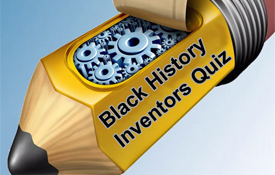 When you first open the Black History Inventors Quiz Deluxe, you can flip through hundreds of multi-choice questions generated at random. You may be asking yourself as you go through these questions, how am I ever going to be able to answer them correctly?
Watch the video below.
The Black History Inventors Quiz is much more than just a trivia quiz. It's a reference resource for a large number of inventors. Touch their name in the inventors section to discover more about them.
Now, answering any of the quiz questions will be a snap, as all of the questions are based upon the inventors reference section.
We pull out some of the inventions, and include them in two inventor games, 1) an inventions match, and 2) an inventions match-3 crush for you to enjoy.
Have your own ideas for an invention? You can sketch any inspiration in the invention drawing section of the app. Really easy to do. Very cool. Let your creativity flow. This is your Black History Inventors Quiz Deluxe.