0 Black History Inventors Quiz Hidden Gems
Thanks for the great feedback in Google Play regarding the Black History Inventors Quiz. This was a big upgrade from its predecessor Black History Inventors.
Both apps are still going strong. What's the difference? BHI is informational with audio, whereas BHIQ is both informational and activity based.
Almost all the BHIQ comments in Google Play reference the two games. Beyond the games, there are several hundred questions in the quiz section containing a treasure trove of information. All of the answers can be discovered by reading through the inventor pages.
The hidden gem in BHIQ is the Invent section where you can draw sketches of whatever your brain can imagine! Maybe you can improve on another idea you saw in the inventors pages. Try out this section of the app.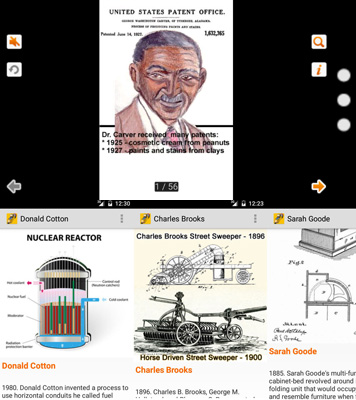 Black History Inventors on the top. Black History Inventors Quiz (BHIQ) on the bottom.