0 Black History Picture Puzzle App
by

Kingsley Hugh Smith

12/16/2020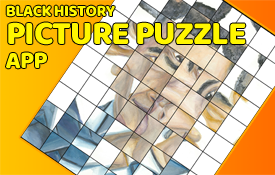 Picture puzzles are universal games that are easy to play.
Our classic Black History Picture Puzzle mobile app is no exception.
We commissioned a couple of artists to sketch some very noteworthy Black History people. They did a great job!
Many real photos are also included in the app.
Traditional sliding digital puzzles ask you to constantly move pieces around a play board. Don't worry; this picture puzzle is a lot easier to play.
Each puzzle is divided into squares: 20 for the easy level, 80 for the hard level.
Touch each square to rotate it until the puzzle piece is oriented into the right position. Complete all the pieces until the overall picture is looking good. That's it!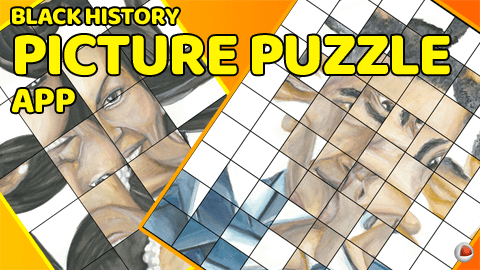 In the short 4 minute video below I play the picture puzzle game and show you my best moves! Check it out right now...