0 Black History Quiz For Android Or Iphone With Answers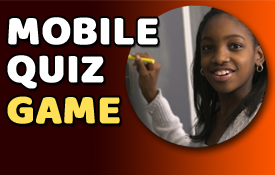 I wonder why the state of Florida rejected a 2023 proposal for an Advanced Placement African American Studies course, saying it 'lacked educational value.'
What?
When I was a New York City high school senior (final spring semester) I already had enough credits to graduate.
In this all elective closing semester I took an Asian - African history course because I was interested in learning more about both cultures.
This course turned me on to "Before the Mayflower: A History of the Negro in America 1619 - 1964" written by Johnson Publishing Company editor Lerone Bennett Jr.
The book was part of the required reading for the course.
Post high school, on my journey through life I'm better off as a USA citizen thanks to Bennett's presentation of detailed historic facts. He begins his reveal in 1492.
Back to today. Why are some people afraid of learning about the truth?
Haters didn't stop me 25 years ago from creating my first Black history digital resource in 1998. See the Quikthinking Software timeline.
Time marches on in our 25th anniversary year of creating Black history content.
Black History Quiz for Android was released in 2013. The iPhone version followed in 2018. I researched and wrote all of the questions myself.
In this 4 minute video with narration below I quickly play the game on an Android and iPad in real time.
Hopefully you won't think that this 100% American trivia quiz lacks educational value. You may find it entertaining too!