0 Brain Health Audiobook App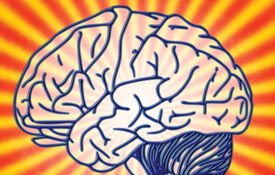 Brain Health Audiobook app is a three hour audio presentation that reviews brain workout enhancement strategies. Although this information is not presented by a medical practitioner and is for educational and informational purposes only, you'll discover multiple strategies that are discussed for optimizing brain health and brain fitness.
Topics include How to reduce stress, finding brain health fitness solutions, the role of music in promoting relaxation, public reaction to brain health strategies, and discoveries made by scientists in the fields of brain growth, aging, and regeneration.
Brain Health Audiobook uses clear and understandable everyday language to present the discussion and is appropriate for high school age or above, however when needed, scientific elements of brain anatomy are mentioned and explained.
Educators will enjoy the chapters covering super learning and student attitudes in this brain health app. The total time for this professional quality audio presentation is three hours and 17 minutes.
Discover more: Brain Health Audiobook