0 Empower Encyclopedia CD-ROM Flashback Video: Building A Bridge To Black History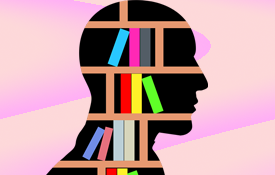 When computer floppy discs were kicked to the curb, a new portable software storage unit inherited its place. CD-ROM (Compact Disc Read-Only Memory).
James Russell was the visionary behind the CD-ROM concept in the 1960s. By 1980, the first disc player was made.
Sony - Phillips licensed the concept and had their units in the marketplace between 1982 - 1985.
CD-ROMs use a laser to read and playback information.
Between 1993 - 1998, we developed a Black history resource, Empower Encyclopedia for CD-ROM distribution (1998 release).
By today's standard, this relatively small 72 megabyte sized program could easily reach your hands through a digital download.
Back then, slow speed dial-up modems were a deterrent for digital distribution. However, technology always marches on as does the Empower Encyclopedia story!
Graduate school advisers rejected this project proposal as part of the body of study I needed to receive my second degree.
This didn't matter to me. They could keep the degree. The project was more important, so I did it anyway.
Empower Encyclopedia was developed from the ground up using the Visual Basic programming language.
The software included hundreds of biographies, many with pictures of the people. You could print out all of the biographies from your personal computer.
There were videos, animations, internet links, slideshow, a sound "name pronouncer" and other useful features that benefited users.
When we pulled the CD-ROM off of the market in 2005, some of the content was already there to morph into the various Black History mobile apps that we started releasing in 2011 and continue to develop today.
So now you know the backstory. Watch this video with my comments about Empower Encyclopedia. See it in action. A throwback gem that's gone, but not forgotten.