0 Game Devs of Color Expo 2019
by

Kingsley Hugh Smith

07/23/2019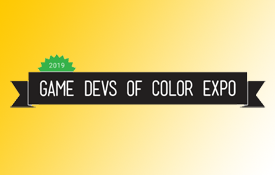 The Game Devs of Color Expo is coming to The Schomburg Center for Research in Black Culture in Harlem, New York City on Saturday, July 27, 2019.
This gathering is an inclusive games expo and conference putting creative developers of color at the forefront, showing off their games, building conversations, and pushing games forward as an art.
Here's a Schomburg FAQ: the institution is a research unit of The New York Public Library.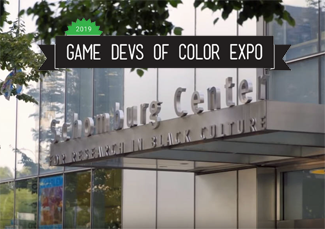 Opening in 1925, the repository began with the vast collections of Arturo Alfonso Schomburg, a Puerto Rican born black scholar and book lover.
His holdings included more than 10,000 items. Today, The Schomburg holds more than ten million items.
The Center has collected, preserved, and provided access to materials documenting black life in America and worldwide for over 90 years.
Watch the video below about the 2018 Game Devs of Color Expo, and join me (Hugh Smith above) on Saturday, July 27 at the 2019 expo if you are in the New York City area. Find me and I'll give you an exclusive Quikthinking AAeMojis tee shirt while they last! (I'm modelling one)