0 Hop Into Your Yuletide Stride Before The New Year Hits!
This photo didn't make it into the August, 2022 Black Label Comicon 3 in Philly feature that we wrote about. Check it out if you missed it.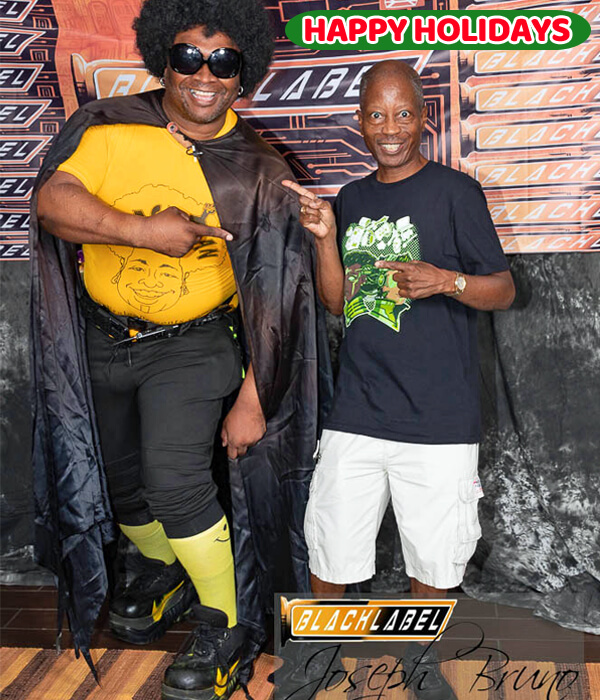 Chris Fraley aka Blackman on the left, Hugh Smith aka himself on the right. Joseph Bruno is the photographer.
Happy holidays to you!
Tis' the season to be jolly, so here's a Santa Jump Game challenge for you.
Can you unlock level 4 in this mobile game before the new year hits? If you can, let us know. What's your score? Good luck! Hop to it

!