In early October, 2019 we received an email from Albert G. who asked "Is there any way to add different comments to the emojis?" The stickers Albert was referencing are called AAeMojis for iPhone and Android. This is our app.
AAeMojis are 137 African American emojis. Three weeks later after his suggestion, we've come up with a brand new sister app for AAeMojis called AAeMojis Comments Editor. This is a working title and may be changed before release!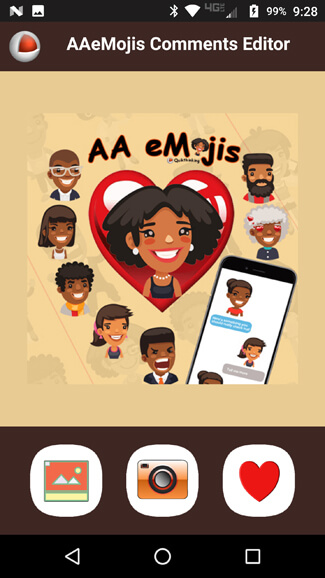 The app is finished and is in extreme testing for an Android release. It couldn't be any easier to add your own comments or caption to the emojis. There are 6 emojis included in the new app that are not in the original AAeMojis.
If you grabbed AAeMojis for Android, the app creates a custom gallery in your phone (if you completed that optional step).
Now in the new app AAeMojis Comments Editor you can load an emoji from the app (6 included) or from your phone gallery and add you own comment or shout out using different built-in type fonts! Super cool!
Here is a screen shot example using an AAeMoji from the original collection (loaded from a gallery) with a caption added: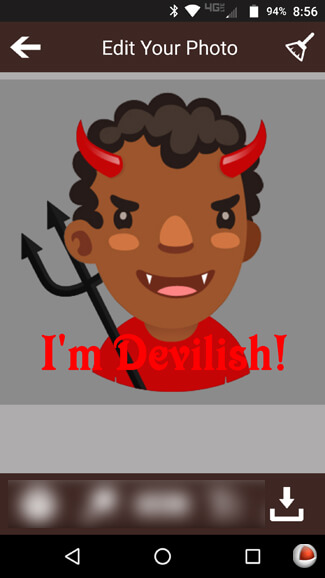 Big bonus. You can use your camera inside of the app to take pictures, then add emojis to the picture. You can also grab any image from any gallery on your phone you want, customize, save, and share.
These are only a few of the app benefits. We kept things really simple without going crazy with mindless features.
If you have AAeMojis on your phone (Android) you will get an instant notification when the comments editor is available for action. Look for the release of the free AAeMojis Comments Editor in early November 2019.
We'll also produce a video showing you how to use the app.
** Update October 28, 2019. Final app name is AAeMojis Caption Editor.
After testing on real phones and tablets using Android 4, 5, 6, 7, 8, and 9 we have released the app! If you have an older phone, no problem!
Go creative crazy using AAeMojis Caption Editor on Google Play
Watch the two how-to videos below: