0 Kodak Zi8 Video Camera Audio Hack
We've recorded over 100 videos featuring our apps. This summary is not about apps, but about a technique we frequently use to improve the spoken word audio in the videos.
Although I have moved on from the Kodak Zi8 camera searching for better video quality (it is acceptable enough, a solid grade of B), the device had one brilliant light bulb benefit, an A+ feature.
You can plug a real microphone into the camera to capture sound correctly! Less than $150 video cameras usually never did or don't have this feature.
How can you use a Kodak Zi8 camera to capture great sound when using another camera or mobile phone to record the video and audio?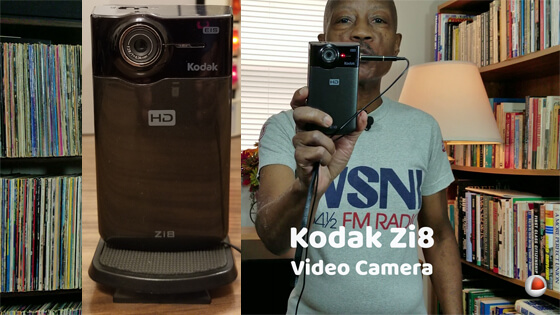 You'll see in the video how we use a simple setup to accomplish this goal.
Often if you are providing some spoken dialogue describing scenes you may have your primary camera too far away from human voices to get clean sound.
This reduces the quality of the audio especially when lots of background noise is present.
A hand-held microphone plugged into the Zi8 might be the answer.
Below the Zi8 is plugged into a PC using it's built-in USB plug.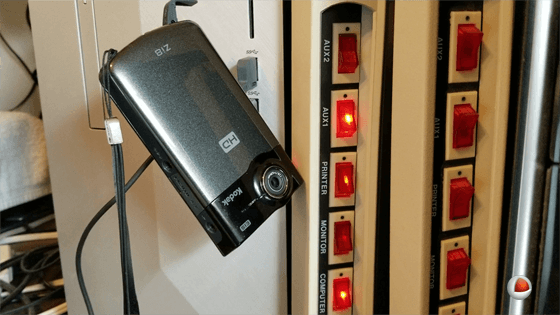 I demonstrate our technique in the video showing how the Kodak Zi8 is used for recording the audio portion of a video shoot.
If you produce an in-the-field podcast, this technique is a good way to have back-up audio.
We still use the Zi8 for some video, but primarily now for audio capture. The better your microphone, the better your sound results will be.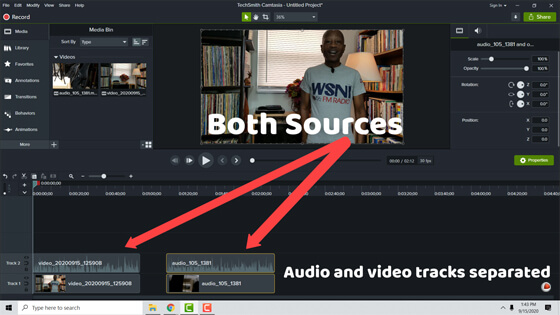 Kodak introduced the Zi8 in 2009. It's two year run ended in 2011 when it was discontinued. You might still be able to find one on Amazon or ebay.
Our Zi8, which we bought new, is still in excellent condition. If you have one, don't totally abandon it! Yes, there are other modern digital recorder solutions with microphone inputs.
The point of this hack in the video is don't reinvent the wheel if you don't have to. Is your old Zi8 collecting dust? Use it for audio recordings.
We still at times use a Sony DAT (digital audio tape) recorder primarily because we mastered a lot of music on it (before transferring tunes to CD, DVD, or thumb drive).
Some older technology still works!
Our Zi8 is my 3rd favorite video camera in our bag of tricks in front of the 4th place logi HD 1080p webcam and 5th place Motorola Droid 2.
What's #1 and #2? A Samsung Galaxy S8 is our hands down favorite right now for video. Second place goes to our iPhone 7. Very good, but not as good as the Galaxy S8.
Now, check out the video and watch me work this magic!