0 Play With Your Inventions Anytime
by

Kingsley Hugh Smith

02/15/2023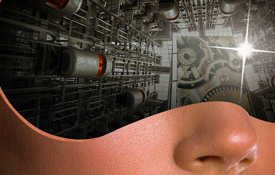 Sometimes a name can be misleading. The Black History Inventors Quiz is a trivia game. What else is it? It's three total games to enjoy, plus a drawing design tool to sketch your own invention!
Next we add a long list of inventors with descriptions of their work, and you have a complete resource to discover.
Here's what one user had to say (who wanted to remain anonymous) about this Android app. The review is posted on the Black History Inventors Quiz Google Play page:
"Originally download the quiz for fun and ended up liking this a lot. The quiz actually ended up including mini games nd they are a great way to pass time in between classes but what I enjoyed most was the built in encyclopedia of feats and inventions by black inventors and it also had a little info about the inventors themselves.

I was kind of surprised how many answers I didn't know starting off but my memory was certainly jogged! I can see how this app can serve a huge purpose in the lives on students especially the younger ones since they would enjoy the mini games much more than I would. That being said this app is a great resource for all ages!"
Watch this then grab the app:
More about The Black History Inventors Quiz