0 Playing Video Poker Jacks Or Better Card Game Video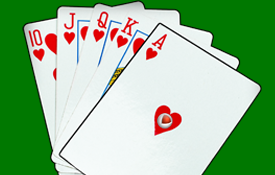 Video poker jacks or better strategy is easy to learn. With just 5 cards per hand to handle most people start with the jacks or better variant when learning video poker.
You will pick up some of the easy video poker jacks or better rules by watching me play our latest iOS and Android game, Video Poker Jacks Or Better VP. The VP is part of the app name in The Apple App Store.
Check out the 3 minute 30 second video as I play Video Poker Jacks Or Better non-stop with comments about game strategy.
This is simulated fun with no real money involved but the video poker is very real and may help you learn how to play!