0 8 Super Songs for 2008
by

Kingsley H. Smith

11/18/2008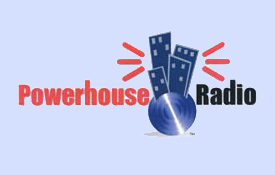 Classic soul is more than just music that was produced during a period of time that's passed us by, it's a style that lives now through contemporary performances by today's artists.
Some of the "now" artists were around during the golden years too. The point is, you don't have to look far to find a lot of people who have planted the R&B flag on their own 2008 turf.
The following 8 songs ranked in order all do an excellent job of blending great singing, good arrangements, quality lyrics, and old school street cred to bubble up our list as the best of the past year (November, 2007 - November, 2008).
"Roll Out" - LaBelle. This is not even the best song from their new album, Back To Now, however, "Roll Out" is a classic. Mostly Patti LaBelle, less Sarah Dash & Nona Hendryx, and perhaps too much Miss Patti on the vocoder (an electronic device that makes the human voice sound like a robot with perfect pitch). Featuring Wyclef Jean joining in and repeating the hook, "Roll Out" - it's one of the best songs of the year. Terrific pop music.


"Teenage Love Affair" - Alicia Keys. A song about the youthful pleasures of raging hormones. This tune has a sixties rhythm that bounces along to the sweet and innocent charm of a fun-filled girl meets boy story.


"I Am A Fire" - Donna Summer. It's tough when you are treated strictly as a nostalgia act. "I'm A Fire " is as good as the best Donna Summer back in her heyday. When a zillion dj's compete for who can come up with the best remix of a song as they did with this one, people get confused. The album version is the best. Hot, hot, hot.


"Superwoman" - Alicia Keys. Poor Alicia Keys, can't she get any more respect? Even though this song turned up on TV to promote the 2008 summer Olympics, it's a nice anthem for the ladies in our lives who are our unsung heroes. B+ for "Superwoman."


"Disrespectful" - Chaka Khan and Mary J. Blige. Not for Grandma. "Disrespectful rocks with Kahn and Blige pushing the soul energy to a climactic eruption. On Chaka's Funk This CD.


"Stay Down" - Mary J. Blige. It's heavy on the melody and dramatic build, somewhat light on the lyrics, but satisfying in the delivery. When you can include a reference to The Jeffersons (George & Louise), in your song, you can do no wrong. Mary J. has crossed over to respectville.


"100 Days, 100 Nights" - Sharon Jones & The Dap Kings. It's a humorous riot reading people's written thoughts as they debate whether this group is "real" soul. Sharon Jones deserves much credit for putting her singing career into overdrive with her biggest break coming after the age of 40. She's the real deal. Focus on her voice.


"Just Stand Up" - Beyonce', Mary J. Blige, Mariah Carey, Rihanna, Fergie, Sheryl Crow, Melissa Etheridge, Natasha Bedingfield, Miley Cyrus, Leona Lewis, Carrie Underwood, Keyshia Cole, LeAnn Rimes, Ashanti, & Ciara.



People can't seem to stomach too much of these "We Are The World" type benefit collaborations (with the proceeds of sales going to charity).

This one spotlighted the cause of cancer research. The ladies get into it, but at times you strain to identify who is singing (unless you have seen the video). Yes it's commercial, and yes it sounds like some other stuff, but it's a worthy medium to uptempo effort, and an entertaining one too.