0 Ashford & Simpson Send It
by

Kingsley H. Smith

05/31/2007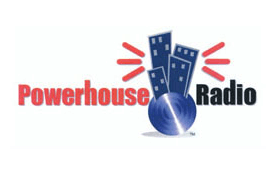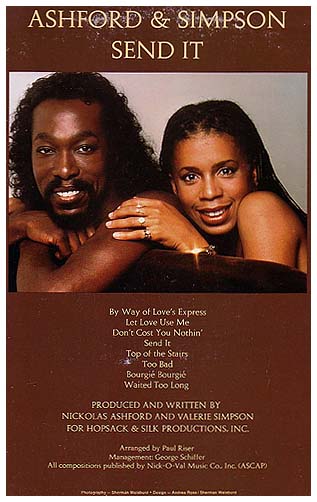 Ashford & Simpson's 1977 classic soul album Send It is extremely rare.
This photo is from the back of the vinyl album cover.
"Don't Cost You Nothin," and the underground hit "Bourgie Bourgie" lit up the dance floor back in the day.
Nick and Val are truly a unique act. As solid as a rock, they managed to served up 35 R&B single releases through 1997.
As songwriters, it doesn't get any better than Ashford & Simpson, who have written these time tested hits:
"Ain't No Mountain High Enough" - Diana Ross
"Let's Go Get Stoned" - Ray Charles
"California Soul" - 5th Dimension
Catch Ashford & Simpson as the special guests of headliner Maze featuring Frankie Beverly, Sunday, July 29, 2007, at the Mann Music Center in Philadelphia, PA.