0 Tina Turner and Her Black Sister Diamond Queens
by

Kingsley H. Smith

05/31/2023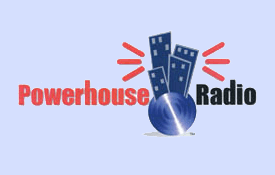 Very well written, investigative narratives pop out from the detailed pages of "Black Diamond Queens: African American Women and Rock and Roll."
Published in 2020, author Maureen Mahon does an exceptional job chronicling a history of Black women's influence on the rock genre. During the COVID pandemic, I attended a live Zoom presentation where Mahon talked about her book.
I recently finished reading Black Diamond Queens. My favorite two chapters are "Tina Turner's Turn To Rock" and "The Revolutionary Sisterhood of Labelle."
First, watch my video tribute to Tina Turner (1939 – 2023) honoring her legacy:
I reference in the video a quote by Maureen Mahon about how Tina Turner was able to make the transition from R&B / soul to rock.
Maureen states that "The book's title lifts a lyric from "Steppin in Her I. Miller Shoes," a song Betty Davis wrote in honor of her friend Devon Wilson, a black rock and roll woman who was, she sings, "a black diamond queen, a woman who loved and lived rock and roll."
Before getting into the substance of the book, I'm going to address the style of Mahon's writing. Black Diamond Queens is written by a woman who is a trained cultural anthropologist. Maureen also teaches in an "ethnomusicology program in a music department."
Often there are very long sentences. The prose is scholarly, and sometimes pedantic. However, after the first 30 pages, the soul of the stories come to life written, with more informality to make the chapters very accessible and readable.
Mahon presents short interview dialogue in the chapters with her and others questioning the artists. The author thanks Merry Clayton, Sarah Dash, Betty Davis, Gloria Jones, and Beverly Lee for speaking to her "about their experiences in rock and roll."
I won't go through every chapter, but will highlight many of them for you. Use Black Diamond Queens as a reference, or as an exhaustive read, written with rigor.
There was always recorded music playing on turntables in Maureen Mahon's home during her younger years. She listened to rock radio as a teenager.
At Northwestern University just outside of Chicago, she played jazz on the student radio station, WNUR-FM performing DJ duties.
Mahon talks about how she and friends would take public transportation from Evanston to Chicago to see local concerts featuring nationally touring acts.
Despite her eclectic tastes ranging from Joan Armatrading to the Clash to the English Beat, the author says that "in high school and college, I learned that my interest in what was understood as "white music" was not what people, Black or white, expected."
The racial dynamic is thoroughly addressed throughout the book as a counterpoint to the predominant white, male image of rock and roll.
You'll learn about the progression of 'race music' to 'pop music' to 'rock and roll' and then to 'rock.'
The chronology of "Black Diamond Queens" begins with a nice chapter about Big Mama Thornton. Mahon says that Thornton is a "bridge figure between the blues women of the 1920s and the rhythm and blues women of the rock and roll era."
There's an acknowledgment on a few pages in the book about Sister Rosetta Tharpe. I would also recommend Gayle E. Wald's book "Shout, Sister, Shout!: The Untold Story of Rock-and-Roll Trailblazer Sister Rosetta Tharpe" to learn more. Tharpe was another rockin' Black female original during the same time period as Thornton.
Mahon says that Big Mama Thornton's "arrangement of her 1953 hit single "Hound Dog" anticipates the sound of rock that departed from the horn-centered style of rhythm and blues…" Another Thornton song "Ball and Chain" is referenced.
We learn that 10 covers of the Thornton "Hound Dog" (she had the original version) preceded the version by Elvis Presley in 1956.
I did not know that 1953's "Bear Cat" by Memphis DJ Rufus Thomas was an answer to "Hound Dog" and the battling covers!
The author reveals in a few Thornton quotes that Elvis never gave Thornton anything for "Hound Dog." Thornton also says that Elvis refused to play with her when he got famous.
As the book moves along, Lavern Baker's story is detailed next.
By the time we enter the 1960's, although I was only 8 years old, I do remember hearing Passaic, New Jersey's the Shirelles, and many of their hits on the radio.
The Shirelles were the first all-female vocal group to have a number one pop hit in the rock and roll era. Crossover appeal elevated this group into the mainstream.
I often wondered in the early 1970s why many of the rock and roll bands all toured with Black female background vocalists. There is a great picture of the English band Humble Pie in chapter four of the book: "Call and Response" with the Blackberries, an African American female vocal trio.
The Blackberries sang with Humble Pie on tour and on record. "Call and Response" is a great chapter.
Maureen Mahon has a thing about the Rolling Stones song "Brown Sugar." She goes into a lot of detail in chapter five: "Negotiating 'Brown Sugar.'" Earlier in the book she explains why she never liked the song.
"Negotiating Brown Sugar" expands on the implied sexuality and social messages Maureen feels were telegraphed by this song.
Chapter Six: "The Revolutionary Sisterhood of Labelle" is fascinating. We learn what Patti LaBelle really thought about the group's transformation from Patti LaBelle and the Bluebelles to Labelle.
There's much more in Black Diamond Queens including the important chapters on Betty Davis and Tina Turner. Clocking in at 282 pages, there's an additional 100 plus pages with end notes and an index.
What I like most about the book is the meticulous research and the fact based detail reflected in all of the stories. If you want to discover more about African American Women and rock and roll, this is your definitive resource.