0 Puzzle Games: Black History Picture Puzzle, Zodiac Signs Jigsaw Puzzle
Scrambled pictures have always been popular games of skill requiring you to engage your brain. You have to put back together what your mind tells you is an eye perception trick.
Once you meet the challenge and solve the visual chaos, your temporary illusion returns to reality!
Take a look at these four puzzle pieces: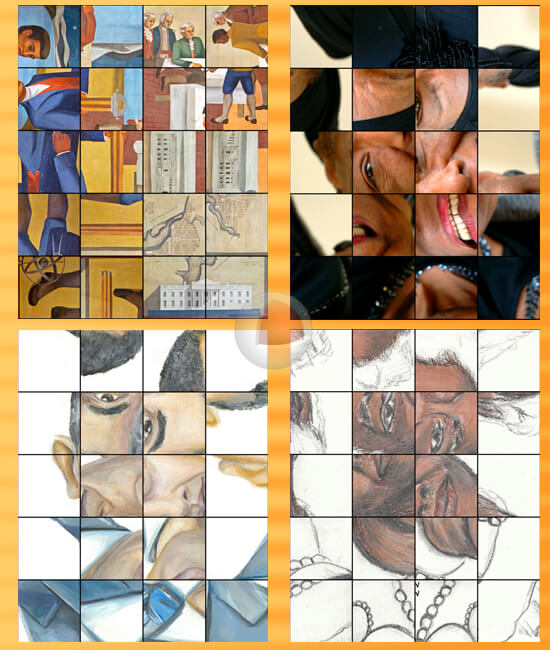 These are four prominent Americans shown in the "easy," scramble mode from our mobile app Black History Picture Puzzle (Android). Each picture lives on a separate screen.
You tap each block to solve the puzzle by putting the picture back together. A touch of your finger rotates the block. No swiping is needed.
If the "easy" mode looks simple enough, jump right into the "hard" mode with 70 different blocks for each puzzle. Now we're talkin' difficult!
Jigsaw puzzles offer another approach to lovers of games with pictures.
Here are four of the many images that make up the mobile app Zodiac Signs Jigsaw Puzzle (iPhone, iPad, Android).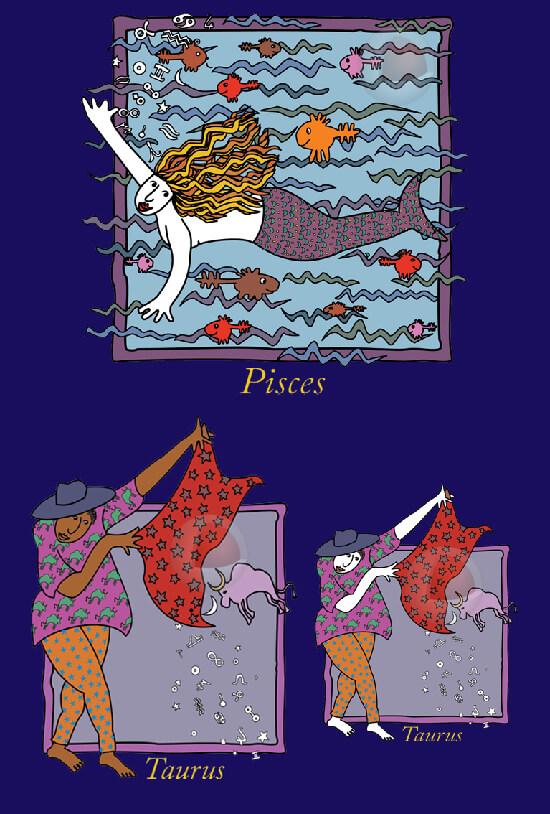 Once the pictures are segmented into jigsaws, you just put everything back together. This game features easy, medium, and hard modes.
When moving old school concepts into new technologies some comprises are made. For a mobile game on a small screen thousands of jigsaw pieces aren't very practical.
Zodiac Signs Jigsaw Puzzle has a good balance of game pieces for each of the 150 different levels.
Fast and fun is the goal as you roll through the levels.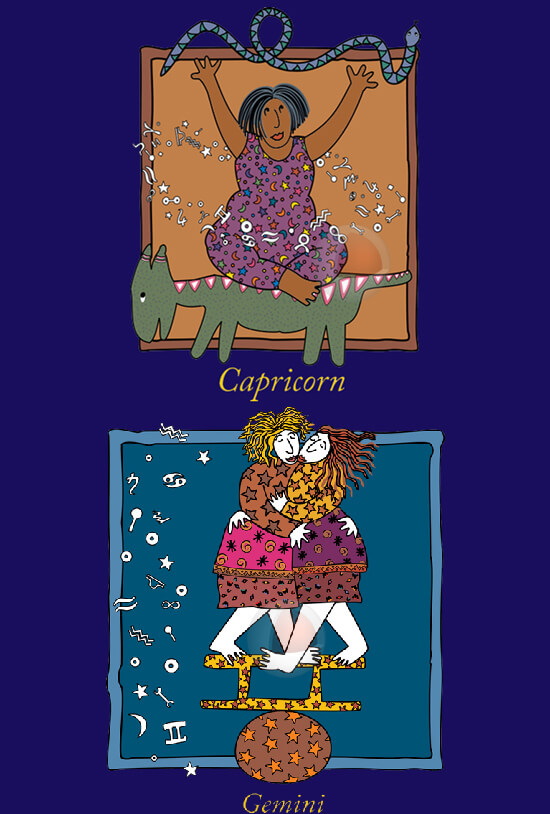 All the signs are here.
Learn more about Black History Picture Puzzle and Zodiac Signs Jigsaw Puzzle. Grab both and leave a review or comment.
Watch this video as I play both games.