0 Superhero Flyer
by

Kingsley Hugh Smith

10/12/2017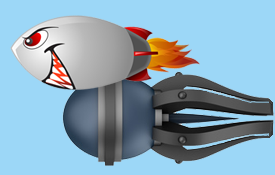 Today, everyone has attitude, including this wicked rocket and his buddy. Two of the characters in our new app, Superhero Flyer. Check out the quick video.
While I did the vast majority of the app programming, I'd like to thank Danny James in the United Kingdom, Kjetil Nossum in Norway, Agung Setya Nugraha in Indonesia, and Clément Willay in France for their assistance, contributions and collaboration via Skype. This was truly an international team who touched the creation of Superhero Flyer.
Download Superhero Flyer for Android from Google Play today.