0 Superhero Flyer Game adds Levels, Leaps and Leaderboard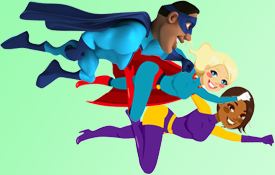 When we first created the Superhero Flyer game app in 2017, we thought the U.S. would have the most players. It turns out India, the United States, and Brazil in order are the top three countries that love this Android game. Superhero Flyer is a one-touch casual action game where using careful strategy helps you win.
In a recent tweet we teased a new game level. There are actually 3 new levels for you to enjoy. Even better news is we've added an online high score leaderboard.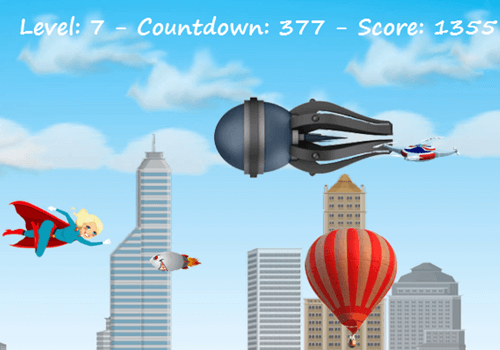 Superhero Flyer gameplay gets faster and faster as the levels increase. What makes the action unpredictable is how long certain superheroes appear and disappear as you play.
Another new way to enjoy the game is by using a new pause feature when you need a quick break. There are consequences when you pause the action too often. You'll discover what they are as you experiment and try it out.
To access the online leaderboard, touch the Login button as you see above under the red check mark.
Once you are logged in, if you already have a high score in the game (on your phone/tablet), touch the Send Score button highlighted above under the red check mark. That will send your high score to the online leaderboard. Send your high score at anytime you are logged in from the screen above.
There is a really low minimum high score to get on the leaderboard.
Even if you are not logged in and are not online your high score is saved within the game on your phone or tablet so you can send it to the leaderboard any time (you are logged in). By the way we love this game on a tablet.
To see your leaderboard score or the game leaders when you are logged in, touch the green Leaders crown. Good luck! This new version 1.6 of Superhero Flyer is available now.