0 Top 10 Mobile Apps for February 2020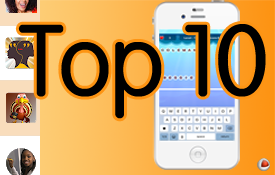 February 2020 has been a record breaking month for us with a week left to go. We are happy to be able to give back to you with some of our most popular mobile apps.
Here is the top ten ranked from highest at #1, with Black History People Game (Android version) skyrocketing to the top spot after a January 24, 2020 release.
The iPhone version of the game plays the same way, so help spread the word!
Explore all of our Quikthinking Software apps, games, teaching tools, and audio books.