0 Zodiac App Mystery Revealed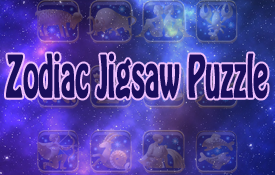 Right now is the perfect time for some mental escapism. If we can get our minds away from the global problems of the world for just a few minutes, that's a good thing.
In the world of mobile apps, to get an app into an app store requires a formal review by the store. The app is screened using an automated process along with a real human if necessary.
All apps submitted to Apple are vetted by a real human. Isn't that nice to know!
Normally, when we submit a new app to the Google Play store, it takes approximately 3 hours for approval.
As we write this on March 20, the Play Store states "due to adjusted work schedules at this time, we are currently experiencing longer than usual review times. Please expect review times of 7 days or longer."
Wow! Talk about an international pandemic crisis that affects everyone!
We submitted Zodiac Jigsaw Puzzle game to both Google Play and the Amazon App stores on March 19. Luckily Amazon approved the app on March 20.
Zodiac Jigsaw Puzzle is a drag and drop mobile game. Drag the puzzle pieces onto the picture board to solve the puzzles. Easy, medium and hard modes. 150 total levels.
Game artwork is universal and inclusive.
Although the iPhone and iPad versions of this game are also finished, I believe it will take another 3 to 4 days to wrap up the submission process to Apple. Once they get the app, who knows how long it will take for approval?
There is another back story about this app we'd love to tell you about. When all three major app stores have released the app, you'll be the first to get the story here.
For our Amazon Fire Tablet fans, you can ace all of the signs playing the Zodiac Jigsaw Puzzle game app right now. It's available for free in the Amazon app store.
Update March 22: Approved and now in The App Store for iPhone - iPad Zodiac Jigsaw Puzzle game.
Update March 24: Approved and in Google Play, Zodiac Jigsaw Puzzle.