0 Zodiac Jigsaw Puzzle App Back Story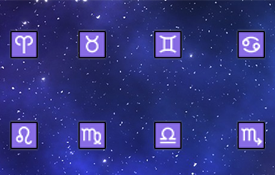 Old mobile game apps never die, they just fade back in! We mentioned last time that there is a back story we would reveal about Zodiac Jigsaw Puzzle Game app.
This zodiac signs game app was introduced in March 2020 for iPhone, iPad, and Android. First, take a look at the new game video...
Now, let's go back to 2014. We had reasonable success with another zodiac themed game: Find The Difference Quik 3. It was the third in our series of spot the difference games.
In the game two pictures are placed side-by-side. You locate up to five differences between the pics.
Since time marches on, we no longer include these three games in our app portfolio. However, we always desired to bring back the zodiac theme into another game.
Six years later, Zodiac Jigsaw Puzzle game app was created (in 2020) using many of the same images from the Find The Difference Quik 3 app.
Here's the original Find The Difference Quik 3 thirty second promotional video from 2014 exactly how it was featured with no new editing or changes.